Welcome to CoffeeNews4Me
 

We are now online every week! 
Welcome to CoffeeNews4Me, presenting fresh weekly Dalton & Ringgold editions of Coffee News® online! As your local publishers, we are proud to offer Coffee News®! We hope you will enjoy this online edition of the printed weekly paper that is easy to navigate, fun, and positive. Our goal is to bring joy to our readers and by all means, attention to Coffee News® advertisers.


If you are a business looking to Advertise

If you want to see who and what locations we distribute to CLICK HERE
---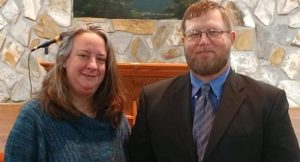 Chuck & Lisa Leedy – Publisher
 Our paper has been published for over 15 years in the North Georgia area. Coffee News® is an enjoyable, upbeat publication. Filled with unusual news stories, jokes, trivia, amazing facts, and a whole lot more. No bad news here!
It's a weekly, one-page publication (front & back) printed in black and tan. You can find it in restaurants, coffee shops, medical offices, and all kinds of waiting areas. Maybe you've seen it? After all, it's printed in twenty-two countries worldwide. Our paper not only fortifies our society by promoting small and medium-sized businesses but also providing knowledge to Local non-profits. By targeting the customers in the local area, Coffee News® empowers businesses to affordably implement consistent and repetitive advertising that yields results.
Please take a few minutes to explore our site. Read more about the gains we have to offer advertisers, restaurants, and the local community but most importantly how we benefit your business, check out our ad rates.